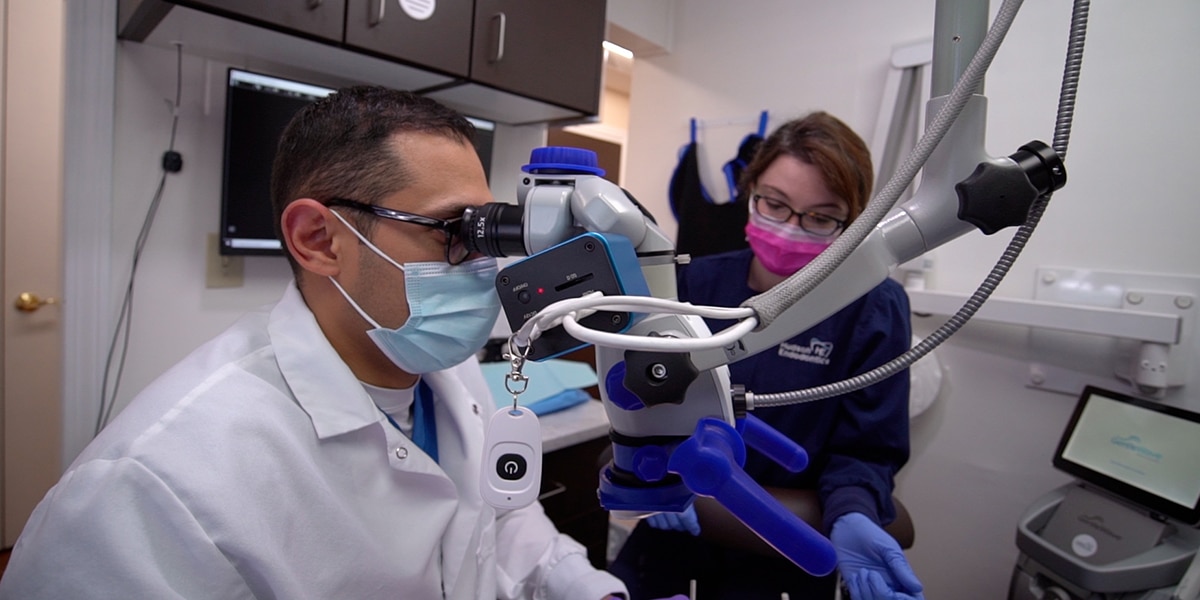 Elite Endodontics of NH provides emergency endodontic care in Hudson, NH and Hooksett, NH. To learn more or schedule an appointment, call 603-882-5455 for our Hudson office and 603-628-2891 for our Hooksett office.
Waiting for an endodontist to treat an infected tooth or severe dental pain is a stressful situation. That is why our team at Elite Endodontics of NH is committed to responding to all dental emergencies promptly. If you call during our regular office hours, we'll make arrangements to see you as soon as possible.
Outside of our regular hours, call our office and follow the instructions provided. We will return your call as soon as we can. Call 911 or go to the nearest emergency room for care if you're dealing with a serious or life-threatening situation.
Frequently Asked Questions About Emergency Endodontic Treatment

Why would you need an emergency root canal?
A badly infected tooth or dental trauma are two common reasons for emergency root canals. Whatever the cause, if you are experiencing excruciating tooth pain that makes eating, sleeping, and going about your everyday activities difficult, you may need emergency root canal treatment.
How long does an emergency root canal take?
Depending on the severity of your situation and the structure of the canals, an emergency root canal might take anywhere from 1 to 2 hours. Two appointments may be required in some circumstances.
Can I go to the ER for a root canal?
If you go to the emergency room with tooth pain, they can aid in pain management and may provide antibiotics, but ERs don't have endodontists on staff, so you'll still need to schedule an appointment at our office for root canal therapy. Rather than going to the ER and then seeing an endodontist later, it's more efficient to simply see an endodontist.
What helps unbearable tooth pain?
The only way to treat unbearable tooth pain is to address the underlying cause, which is often inflamed or infected pulp. In the meantime, you can use cold compresses, over-the-counter pain medications, and numbing gels to temporarily reduce the pain.
What does an infected tooth feel like?
An infected tooth causes constant, severe throbbing pain that can radiate to the jaw, neck, and ear. You may notice a small pimple-like bump near the painful tooth. The area around the tooth is also likely to be swollen and warm to the touch, and you may notice discharge, as well as a foul taste or odor.
What can happen if a tooth infection is left untreated?
If you don't treat your tooth infection, it won't go away on its own. It will continue to cause pain, potentially spreading to other teeth, soft tissues in your mouth, the jawbone, and even other parts of the body.
How can I treat an infected tooth without a root canal?
You can have an infected tooth extracted, but it's always best to save your natural tooth. After an extraction, your tooth must be replaced with a bridge or dental implant. This requires more time and money than root canal therapy.
Looking for a practice in the Hudson NJ and Surrounding areas? Contact us at
603-882-5455
to schedule an appointment today!