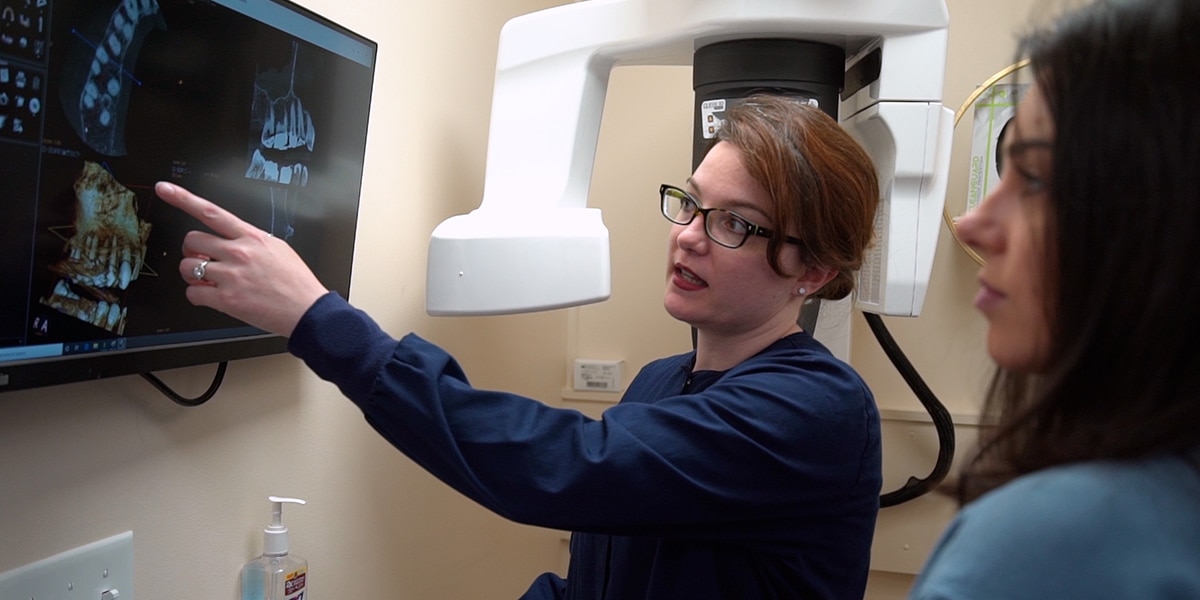 Elite Endodontics of NH provides endodontic services in Hudson and Hooksett, NH. To learn more or schedule an appointment, call
603-882-5455
for our Hudson office and
603-628-2891
for our Hooksett office.
Endodontists are the experts when it comes to treating dental trauma because we specialize in saving natural teeth. After an injury, we work closely with your dentist to restore health and function to the affected tooth. Our team addresses the injury to the inside of your tooth, while your dentist restores the appearance and function of the tooth's exterior with restorative dentistry.
What Is Dental Trauma?

Dental trauma is a term used to describe any number of injuries to the teeth, including chips, cracks, fractures, and avulsed (knocked out) teeth. Accidents and sports injuries are common causes of dental trauma, but it can even be caused by biting into something hard. Whenever a tooth is injured, the pulp inside of it can become inflamed or infected. This is true even of teeth that have no visible damage.
There's no universal treatment that will work for every patient when it comes to dental trauma; sometimes, a root canal and restoration can be used to save an injured tooth, while in other cases, an extraction may be needed. If you've experienced dental trauma, the best way to save your tooth is by seeking prompt emergency treatment.
Frequently Asked Questions About Dental Trauma

Is a broken tooth a dental emergency?
If your tooth has only a superficial chip—it's broken, but not painful—it is not considered a dental emergency. Call your dentist to schedule an appointment, as they may be able to bond the broken piece back to the rest of your tooth. When your tooth is broken and painful, it's likely that the pulp is inflamed. This is a dental emergency that will require a root canal treatment.
Can a broken tooth be fixed?
Yes, broken teeth can usually be fixed, although when damage is severe and reaches below the gumline, extraction is needed. Schedule a consultation with us to determine whether your broken tooth can be saved.
Can a knocked out tooth be saved?
It may surprise you to learn that knocked out teeth can be successfully replanted into the socket. Call our office right away for instructions; we'll make arrangements to see you as soon as possible, as treatment within 30 minutes gives us the best odds of saving your tooth. After the tooth has been replanted, we will use a splint to stabilize it while your gums reattach to the root. When the tooth is stable, root canal treatment is usually needed to preserve it in the long-term.
What happens if you don't fix a chipped tooth?
A minor chip is simply an aesthetic issue, but a severe chip that leaves your pulp exposed can cause dental pain and infection. Left untreated, this will eventually lead to tooth loss.
Can a knocked out baby tooth be put back in?
Unfortunately, a baby tooth that has been knocked out cannot be replanted. We recommend calling your child's dentist so he or she can determine if a space maintainer is needed.
Are you looking for an endodontist in Hudson or Hooksett, NH? Contact us today to schedule an appointment.