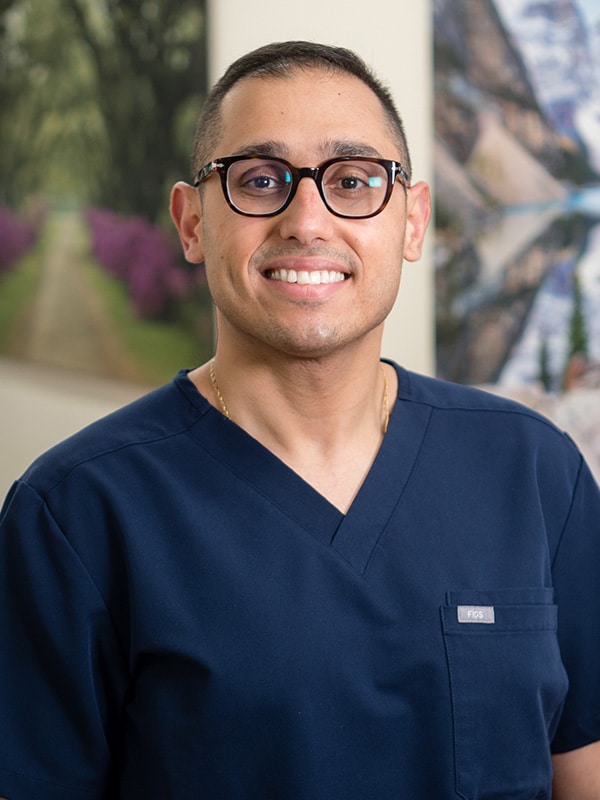 Dr. Tadros M. Tadros is an educated, experienced, and accomplished Endodontist with a love of dentistry and a passion for saving teeth. His interest in art and medical sciences inspired him to become a dentist. He went on to become an Endodontic Specialist to provide patients with pain relief using the most advanced technology. Dr. Tadros enjoys interacting with his patients and truly making a difference in their quality of life. He works to explain and inform his patients so that they're comfortable with all treatment options. Using state-of-the-art technology and imaging, Dr. Tadros provides his patients with high-quality treatment while maintaining the highest standard of clinical care. 
He received his Doctorate of Dental Surgery degree from the University of Washington School of Dentistry in Seattle, WA, where he received their Dental Practice Administration Award. He then earned his Endodontic Certificate of Advanced Graduate Studies at Boston University School of Dental Medicine and was presented with the Certificate of Recognition for Clinical Achievements. Dr. Tadros is currently an associate professor at Tufts School of Dental Medicine and he also serves as a Captain in the US Army Reserve Dental Corps at the 455th Dental Company at Fort Devens MA. 
Dr. Tadros was named a Diplomate of the American Board of Endodontics in 2019 which made him the first and the only Board Certified Endodontist in Hudson and Nashua. He is a former Associate Clinical Professor at the Harvard University School of Dental Medicine. He is also on staff at Franciscan Children's Hospital in Boston where he provides root canal treatment for special needs children.
Dr. Tadros is an active member of the American Association of Endodontists (AAE), American Dental Association (ADA), Massachusetts Dental Society (MDS), New Hampshire Dental Society (NHDS), and the Greater Nashua Dental Society. Fluent in English, French, and Arabic, Dr. Tadros is originally from Egypt and currently resides in Northern Massachusetts. He enjoys tennis, hiking, canoeing, and cooking. He can be found in his downtime exploring New England's great outdoors with his wife, Grace.