Is Endodontic Retreatment Painful?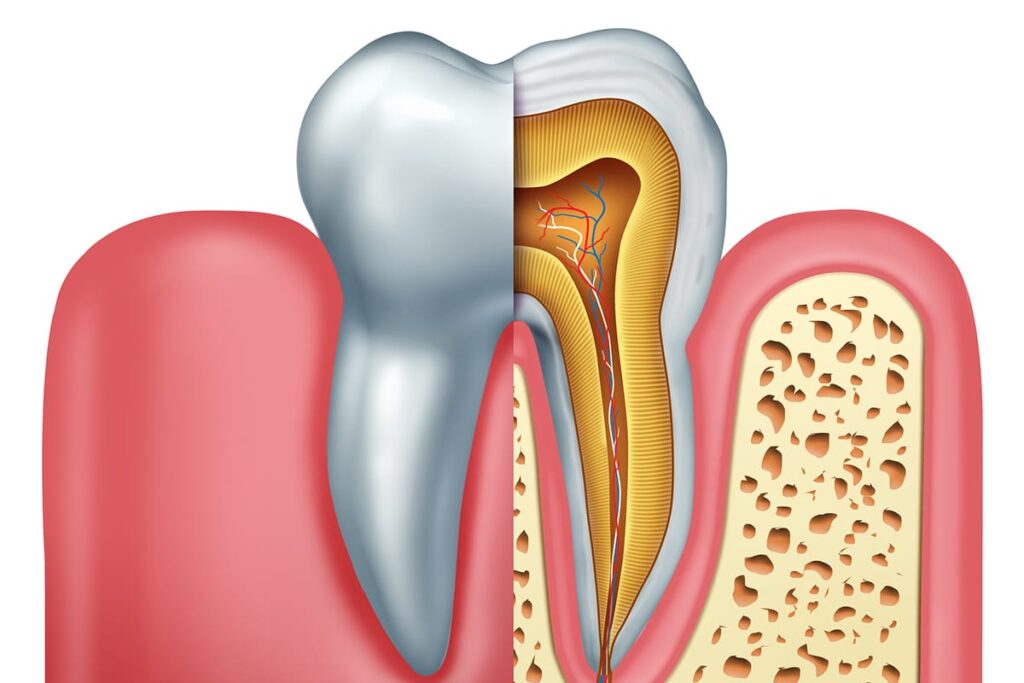 With proper dental care and regular, preventative hygiene, teeth that have had root canal treatment can usually last a lifetime. However, sometimes a tooth that's been treated doesn't properly heal, and can then become diseased or painful months or years after your endodontic treatment.
So what happens next? An additional procedure, called an endodontic retreatment may be used to help healing and save your tooth. It's important to speak with an endodontist as soon as possible should pain or discomfort occur, so that retreatment can take place quickly, preventing further issues.
After all, endodontic retreatment has a high success rate if undertaken in a timely fashion, helping patients avoid a tooth extraction or replacement. 
Why is Endodontic Retreatment Needed?
Endodontic retreatment could be necessary due to a number of issues such as:
A previously treated tooth heals improperly or becomes painful again 

The treated tooth is reinfected from new decay

The treated tooth has a complicated canal anatomy such as narrow or curved canals undetected or not fully treated during initial treatment 

The endodontic restoration was not secure, which caused contamination from saliva

The dental crown or filling on the treated tooth loosens, cracks, or falls off 

The placement of the crown or other restoration was delayed following the endodontic treatment
New Problems Can Also Jeopardize a Restored Tooth
A new problem could also arise to cause problems for a successfully treated tooth. 
New decay arises and exposes the root canal filling material to bacteria, which causes a new infection in the tooth

A loose, cracked or broken crown or filling exposes the previously treated tooth to new infection

A tooth sustains a fracture
In each of these cases, timely endodontic retreatment can help.
What Happens During Endodontic Retreatment?
Just like your initial root canal treatment, endodontic retreatment is designed to save your natural tooth, as well as end dental and facial pain, and promote dental healing.
Your retreatment will begin by numbing the tooth and the tissue surrounding it, using a local anesthetic. This way we can ensure your endodontic retreatment won't hurt, and you'll be comfortable during the procedure. Then, the tooth is opened, the filling is removed and the canals are carefully cleaned and disinfected. 
Our dental team will carefully examine your tooth using an endodontic microscope. The reason? In some cases, additional canals or complex anatomy may be seen, requiring treatment. 
Once all the canals are cleaned and shaped, then new filling material is placed inside the tooth, preventing reinfection.
So Does Retreatment Hurt?
In short, no, endodontic retreatment is not painful, because your tooth and the area around it will be numbed before any retreatment work is begun. 
Once the local anesthesia wears off, you may experience a bit of sensitivity and soreness, but this will pass quickly. Discomfort can usually be relieved with some over-the-counter medication for pain.
How Do I Know If Endodontic Retreatment Can Help?
Unless your tooth is severely compromised and needs extraction, endodontic retreatment is a successful, efficient way to take care of any issues you're having with your root canal.
Ready to Learn More about Endodontic Retreatment?
Whether you'd like to learn more about endodontic retreatment, schedule a consultation or a retreatment procedure, at Elite Endodontics of NH, we're here to help. Reach out to us, today!
Recent Posts
Contact Us
Elite Endodontics of NH
182 Central Street
Hudson, NH 03051
Fax: 603-886-7999
Monday | 8am - 5pm
Tuesday | 8am - 5pm
Wednesday | 8am - 5pm
Thursday | 8am - 5pm
Friday | 8am - 2pm
Saturday | Closed
Sunday | Closed