What To Eat After Root Canal Treatment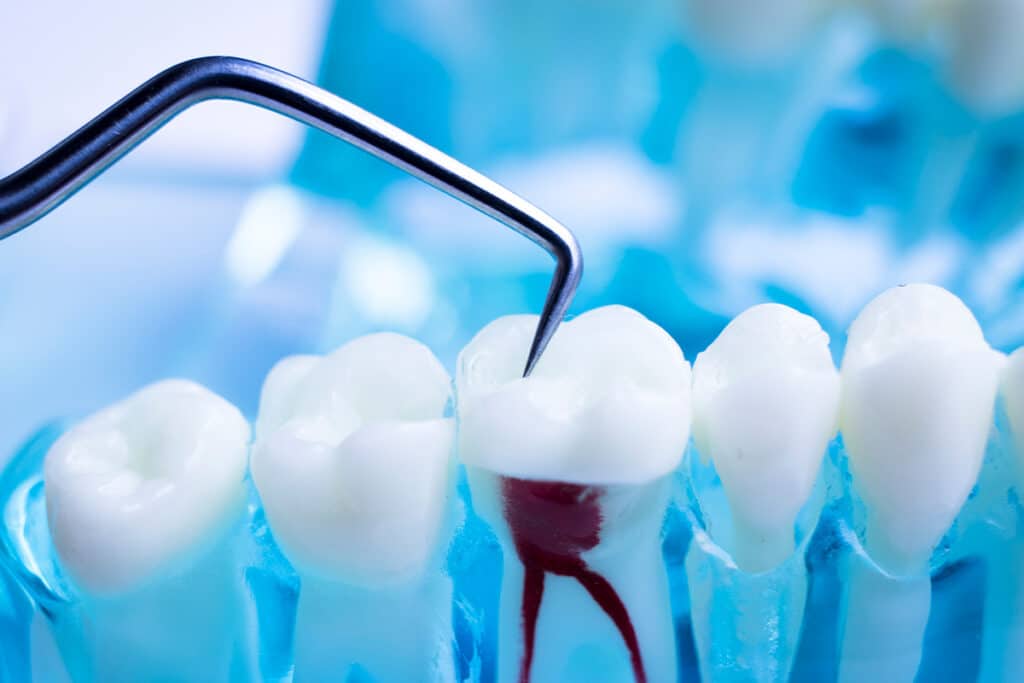 Getting rid of decay is one of the first major steps in restoring your oral health. And, root canal treatment - an intricate procedure that involves accessing tiny root canals found deep within the tooth - is one that will help clean out decay and infection, ultimately saving your tooth. When it is concluded, the dentist will temporarily seal up the tooth until you have a crown placed on the tooth to restore its integrity.
Although it is a rather common procedure, it does require that you take a few precautions - including choosing the right foods to eat and the right foods to avoid.
Eating and Healing After Your Root Canal Treatment
Healing from a root canal treatment is rather quick. Most patients experience a little soreness within the first few days afterwards, but this can often be managed with over-the-counter pain medication. You should continue your regular oral hygiene habits while taking care around the area.
Immediately following your procedure, you should avoid eating until the numbness from the local anesthesia has worn off. But once you are able to, you want to stick to soft foods for the next couple of days.
The area of the root canal will be sensitive. And the temporary seal you have on it is not meant for the constant heavy force of chewing. To preserve it, you may want to consider chewing on the other side.
Foods to Enjoy After Your Root Canal Treatment
Just because you have to eat soft foods, doesn't mean things have to be boring. If you get creative, you may be surprised at just how many unique soft food combinations there are out there. Add some seasonings, sauces, or gravy and make a delicious meal. You won't go hungry!
Below are the foods you should consider having at home after your root canal treatment.
Pasta
Smoothies
Oatmeal
Hummus
Eggs
Pancakes
Mac 'n cheese
Ice cream
Soft fruits
Mashed potatoes
Tuna salad
Yogurt
Cream of Wheat
Lentils
Avocado
Soup
Beans
Tofu
Pudding
Nut butter
Applesauce

Foods to Avoid After Your Root Canal Treatment
There are certain foods that can damage your vulnerable tooth. Not to mention that the area is going to be sensitive so chewing on something hard or tough may actually not feel very pleasant. You will want to avoid crunching down or consuming the following foods after your root canal treatment:
Ice
Pretzels
Crackers
Crunchy fruits and vegetables (such as apples and raw carrots)
Nuts
Seeds
Chewing gum
Candy (primarily the hard and/or sticky variety)
Soda
Alcohol
Your dentist should be able to give you an idea of when it may be alright for you to consider incorporating these foods into your diet again.
Let Elite Endodontics of NH Meet Your Endodontic Needs
If you require root canal treatment from a highly skilled endodontist, then it is time you call Elite Endodontics of NH. We are specialists in saving teeth - and we are ready to save yours.
Call our office today at 603-882-5455 . Or, schedule an appointment online.
Recent Posts
Contact Us
Elite Endodontics of NH
182 Central Street
Hudson, NH 03105
Monday | 8am - 5pm
Tuesday | 8am - 5pm
Wednesday | 8am - 5pm
Thursday | 8am - 5pm
Friday | 8am - 2pm
Saturday | Closed
Sunday | Closed